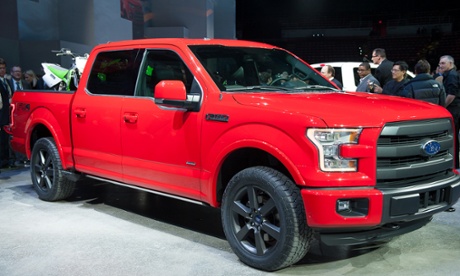 Form and function have always been a focus for product designers. But a third principle has emerged in recent years and is being woven into the design process for everything from jumbo jets to drugs: sustainability.
The focus on sustainability has forced developers of design software to build new capabilities into their products. It has also required software developers to reconsider how they educate their customers about the process and goals of sustainable design.
That has been the case for Dassault Systemes, one of the largest 3D design software makers in the world. Based in France and with many US companies among its customers, Dassault develops 3D modelling and project management software for product engineering. This can help designers with anything from choosing the right materials to reducing the environmental impact of a manufacturing process. The use of simulation to see how a product might work in real life cuts down on the number of physical prototypes needed to test a product's performance and safety.
In recent years, Dassault and its fellow software developers have seen a growing demand from customers who are incorporating sustainability into their corporate missions.
For companies like Dassault Systemes, educating customers about sustainable design has became as critical as creating software that enables it.
"By and large, the world hasn't yet figured out how to integrate sustainability into the design process in a systematic way," said Asheen Phansey, head of Dassault's Sustainable Innovation Lab.
"I recall speaking to a group of engineers, and the engineers' manager said, 'Our guys didn't realise they could affect the carbon footprint of the product. They said they just do their things on computers, and it's the manufacturers who cut the steel and make the products,'" Phansey recalled. "But of course, the manufacturers are just following the instruction."
A 'virtual universe'
Dassault, which has about 175,000 customers worldwide, formed the innovation lab in 2012 to reflect its need to help its customers figure out what it means to run a sustainable business.
The lab is set up to show Dassault customers the software tools they could use in different parts of their operations, from selecting materials to undertaking life-cycle analysis.
"Our vision is to create this virtual universe where our customers can look at everything from their supply chains to product designs to manufacturing to how their customers will use the products," Phansey said. "Our design software, for example, allows our customers to sketch out a concept, look at 100 ways to design it and predict of impact of their decisions."
Take aerospace and automotives, two big markets for Dassault, who count not only Tesla Motors but also Ford and Boeing as customers. The transportation sector accounts for about 28% of the US greenhouse gas emissions, according to the US Environmental Protection Agency.
The federal government has tightened regulations recently to require automakers to roll out more fuel efficient vehicles in the next 10 years. Since the beginning of 2012, emissions from international aviation have been included in the EU Emissions Trading Scheme. Businesses may loathe stricter regulations, but those policy changes have created opportunities for Dassault.
A tool with many uses
Dassault's simulation software has helped Boeing come up with alternate designs for a component and gauge its ability to withstand a certain amount of stress without having to build physical prototypes to test how it would perform under different scenarios, Asheen said.
Ford, meanwhile, used Dassault's software to design the dies used to stamp portions of the aluminium alloy body of its popular F-150 truck. Using aluminium instead of steel lowers the weight of the truck by about 700lbs and improves the truck's fuel economy. Ford unveiled the new body design at the North American International Auto Show in Detroit last month.
AB Sciex, which develops research lab equipment such as mass spectrometers, uses Dassault's software to keep track of the ever-expanding lists of toxic materials that are banned in electronic instruments. A lab tool could be composed of anywhere from 2,500 to 3,500 parts, so keeping and updating a database of materials used to make them is a daunting task.
"It's a risk mitigation tool and a way to meet the compliance rules," said George Valaitis, compliance program manager at the Massachusetts-based AB Sciex. "I can go into the database, do a quick search and have answers at my fingertips."
Looking ahead
Phansey said he sees two trends in the future of sustainable design. One looks at how to convey sustainable design to consumers and make them feel like they are making the right purchasing decisions. A company could create products with labels and a means for shoppers to, say, track where the leather for a pair of shoes came from or whether the metals in an electronic device came from regions free of conflict mines.
The emergence of 3D printing to make products close to where they are used is another trend that will further define what it means to create sustainable designs.
"More and more the line between manufacturers and consumers is blurring as we can create our own worlds physically and virtually," Phansey said.
This entry passed through the Full-Text RSS service — if this is your content and you're reading it on someone else's site, please read the FAQ at fivefilters.org/content-only/faq.php#publishers.
What's Hot Today!